16 Apr

In-Home Care San Antonio

Delivering excellent private care services right in your own home.
Family Tree Private Care Representative In San Antonio
About Family Tree Private Care in San Antonio
Our in-home senior care history began over 20 years ago with San Antonio locals Patrick O'Hare (founder of Caring Companions) and Ellen McClellan (founder of By Design HomeCare), whose two storied agencies joined forces to form San Antonio's premier agency, Family Tree Private Care. Our team has served thousands of residents in the Greater San Antonio Area, and we look forward to working with you and your family. With over 100 years of combined nursing, care management, and caregiving experience, our team is eager to earn your trust. We're a licensed, bonded and insured agency uniquely licensed by the State of Texas to provide both in-home caregiving and private nursing services to the San Antonio community.
Schedule your complimentary consultation today!
Helping You With Care For Aging Loved Ones
San Antonio Home Care Services
San Antonio's Premier Provider of
Senior In-Home Care and Elder Care Services
Our passion lies in ensuring elderly individuals flourish at home, and to achieve this, we employ top-tier caregivers and provide them with unparalleled ongoing training and support. This commitment has allowed us to serve the Greater San Antonio Area with millions of hours of dedicated in-home care over the past decade, earning the trust of families and professionals in the Methodist Hospital system alike.
We prioritize understanding your loved one's unique personality to ensure a perfect match with our caregivers. With this support, your loved one is enabled to engage in their passions, whether that's a leisurely stroll along the River Walk, an excursion to the San Antonio Zoo, or appreciating the latest exhibits at the San Antonio Museum of Art.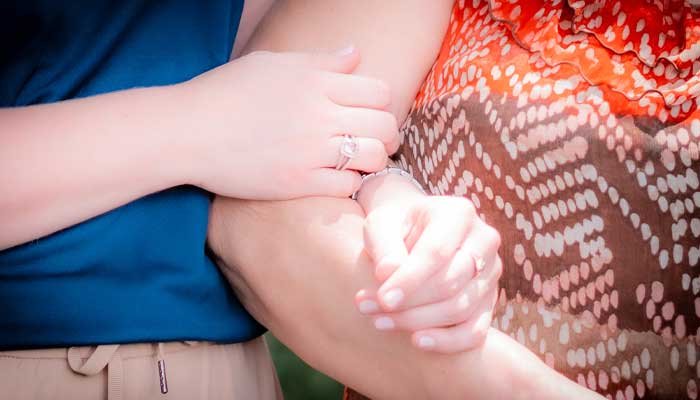 START WITH A CURATED CAREGIVER MATCH
Ensuring your health, safety, and overall wellbeing is our utmost priority, and our success begins with finding the perfect caregiver.
Requiring more than just a background and reference check, private caregivers go through multiple interviews, competency testing and a comprehensive orientation to prepare them for Alzheimer's and dementia, fall prevention, diabetes, transferring and more.
San Antonio Home Care Services are fully customizable
Regardless of your caregiving needs, we know that each client is unique.
Contact us at Family Tree Private Care for a free consultation with our San Antonio professional care advisors to navigate you through the caregiving process. Our team is ready to answer your questions and assist you in deciding if in-home care is the most suitable option for your needs.
We offer specialized assistance that spans from helping with daily tasks such as dressing, meal preparation, and grocery shopping, to more personal care like bathing and mobility support. We'll listen to your requirements, assess your loved one's needs, and craft a fully customized care plan.
WHEN CAREGIVING ISN'T ENOUGH
In addition to caregiving, some families want or need the peace of mind of having a nurse provide direct care. By providing private care in home, our uniquely licensed nurses can help:
Reduce health-related expenses
Improve the overall health of our clients
Lower the chances of re-hospitalization
We have high standards for our care, so we only hire the finest and most compassionate nurses to assist our clients in the comfort of their homes. Learn more about private in-home nursing care.
WE HOLISTICALLY PROVIDE The LEADING PRIVATE GERIATRIC CARE MANAGEMENT  SERVICES IN San Antonio
In addition to our team of professional health care providers, Family Tree Private Care uniquely offers Care Managers (professionally known as Aging Life Care Professionals or Geriatric Care Managers) to every client. A Care Manager works like a concierge to guide you through all of life's needs associated with aging and disability, looking far beyond just private caregivers and nurses. We offer a holistic approach to care and collaborate with medical, financial, legal, and other third-party resources involved in your loved one's life.
Care Managers provide a customized life care plan for your senior to identify short or long-term health, wellness, and life goals. Aside from improving your senior's welfare, we want to give you peace of mind in knowing that your loved one is in the right hands. Learn more about Care Management.
Trusted In Our Health Care Community
San Antonio and Bexar County
Alamo Heights | Alon | Anaqua Springs Ranch | Bentley Manor | Bluff View Estates | Brooks | Castle Hills | Champions Ridge | Cordillera Ranch | Dell Web | Elm Creek | Floresville | Friends Of Friedrich Wilderness Park | Garden Ridge | Greater San Antonio | Greystone Country Estates | Helotes | Hill Country Village / Hollywood Park | Inwood Homeowners |  Jefferson/Woodlawn Lake | Kestrel | King William | Monte Vista | New Braunfels | Northcliff | Oakwell Farms | Olmos Park | River Chase | River Crossing | Rose Heart | Sonoma Ranch | Stone Oak | Stone Valley | T Bar M | Terrell Hills | The Champions Estates-Stone Oak | The Dominion | The Heights At Stone Oak | The Pinnacle | Trophy Oaks | Waterford Heights | Woodlands Of Camino Real
San Antonio, You Deserve Peace of Mind
We started with By Design with Ellen McClellan to help care for my mom which then became Family Tree, and she and we have been very happy! She still has her independence without feeling like a burden and can go about her life. We love her caregivers, as they love her and how accessible they are. Kat McClellan Jones, Ellen's daughter is a great liaison to us and a credit to the company! Thank you Family Tree, our mother is in great hands and our worry about her when we aren't there is minimal!
We used ByDesign Home Care for my Father during his year battle with cancer and was very happy with his care so when it was time for care for my Mother we decided to use Family Tree Home Care. We were very pleased with the compassionate, patient caregivers they sent. Mom's Dementia was challenging but they always found the right caregiver for her. She was able to stay in her own home till she passed. My family will always be grateful.
Family Tree did a wonderful job helping take care of my father during his last 3 weeks. He wanted nothing more than to be home and we kept Family Tree care givers on 24 hrs a day to make sure he was comfortable. The care givers were kind, caring and attentive. I would highly recommend Family Tree for in-home care.
Family Tree cared for my father while he was on hospice. Originally, we had them only on weekends and then added care for 11 hours a day, seven days a week. They never left us without caregiver coverage. They strived to provide consistent caregivers than other agencies we tried and their rates were reasonable. The scheduler, Rosalinda, was patient and understood my family's needs to communicate about changes in advance. I would recommend this company for your caregiving needs.
Family Tree home care was amazing with my grandpa! They really made his wish of being at home during his last weeks easy. The caregivers were great with always communicating with me and my family about what was going on! Highly suggest for anyone looking for home health care!
I called Familytree looking for Care for my mother as she had been diagnosed with COVID -19 . When I called I got the basic information and was told I would be getting a call back shortly . I received a call in less than 20 min. I asked when would they be able to start as I was desperate . I was told by the Nurse Helen we may be able to start tonight if not first thing in the morning. I was impressed by the fast action of the office staff to get me help that night. The rates were very reasonable during this world crisis. I would recommend Familytree to any one who is looking for a caring compassionate people from office staff to caregivers.